1
« Last post by KoTAOW on March 08, 2017, 01:14:57 PM »
External Auxiliary Fuel Pump ( ST1100 ) - Part 2
~~~
Additional comments by
Raouf Wilson
:
Okay some final pictures of the setup I have now.
1. The set up.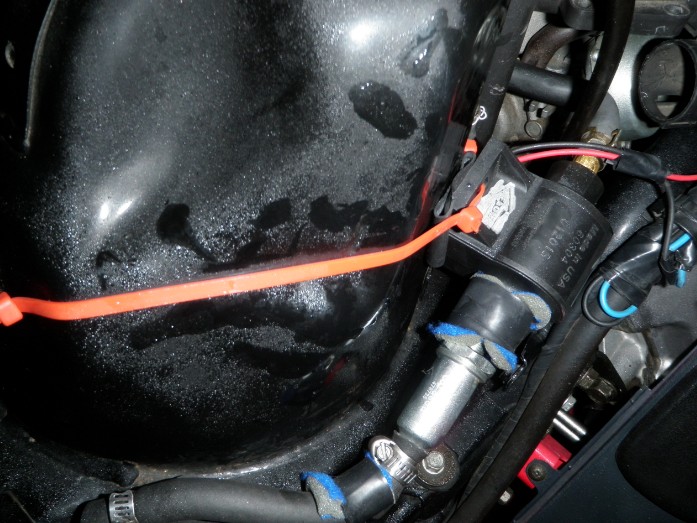 2. Facet model 60304 with Facet Fuel filter.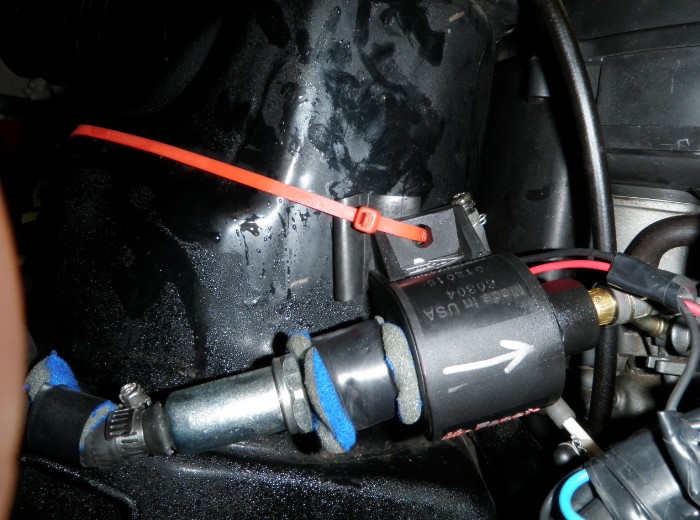 3. OEM clamp using existing carb fuel line and brass 5/8 hose barb in Facet.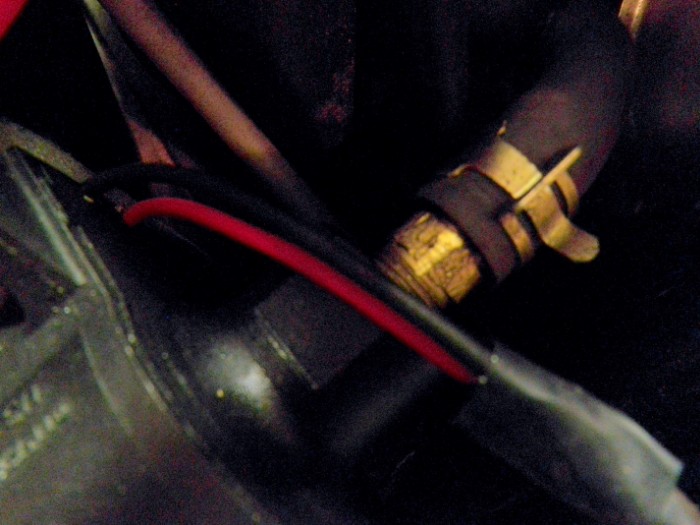 4. Rubber shim to keep the hose clamp from touching tank.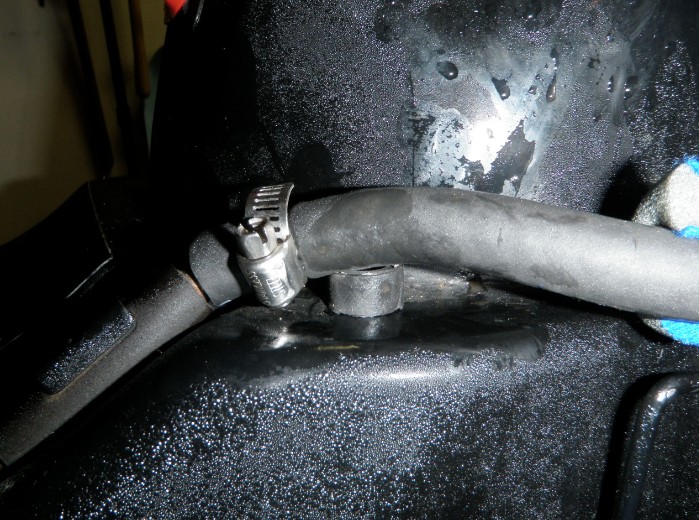 5. I used the OEM fuel filter but too many clamps and too long and tough to fit plastic back on.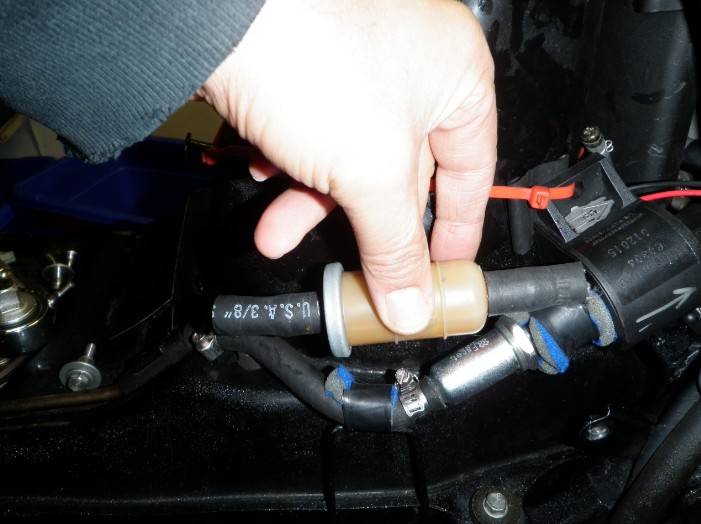 6. Zip ties are your friend, red of course. Go under the seat hook.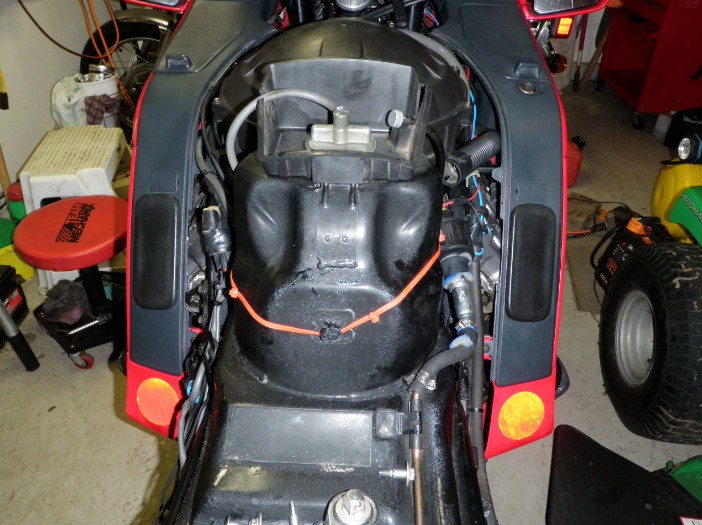 Keep the OEM Vacuum bypass set up for later use, when you finally buy a proper OEM pump and be a cheap ass like me. Okay I bought a used one or two that I will carry too.
See all those extra hose clamps and OEM Fuel filter. Why does the bypass only have 1 screw. You all know that there are 2 holding it to the air filter housing.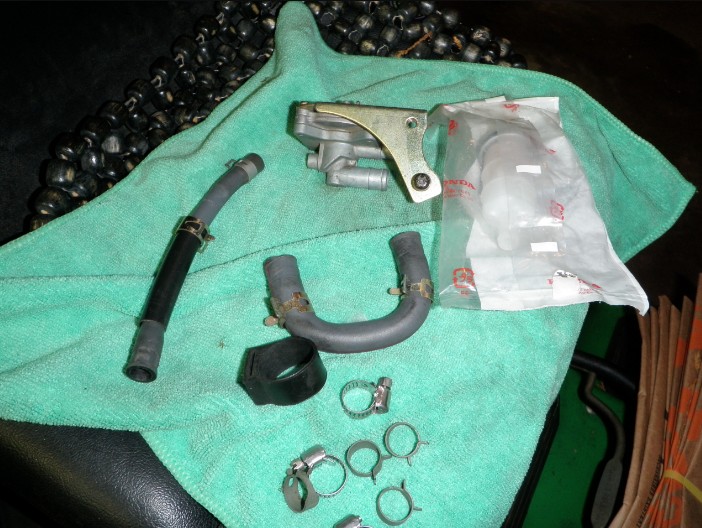 Okay here is where the missing screw went. I figured this out while I was looking to see what I could find to fit that, a golf tee would be good too. That vacuum hose needs to be blocked, since the by pass valve has been by passed..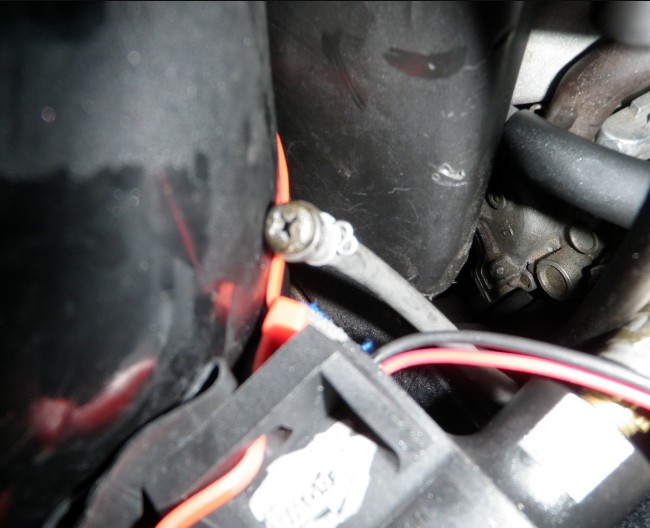 Here is what the pump sounds like. It was scary to hear this the first time from such a small pump.
~~~
Thank You again for your contribution
Raouf Wilson, STOC #6136